Individual Leadership Development Program
Know Yourself to Exert Conscious Influence on Your Future and Business.
What kind of leader do you want to be?
"In the modern world, to be an effective leader, you need to be authentic. You have to be yourself.
However, to be yourself, you first need to become SOMEONE."
Embark on a transformational journey to discover yourself and understand others, exerting a lasting and conscious influence on your future, organization, and the people around you.
SIGNATURE ALL-IN-ONE PROGRAM
Know yourself in order to consciously direct your actions and make more accurate decisions. Expand your self-awareness and understanding of your impact on others.
Acquire new knowledge to achieve better results and maintain competitiveness in the market. Gain: a better understanding of the business environment, develop more effective responses, and accurately anticipate behaviors and events.
Discover new, practical, and reliable tools that will help you better manage your team, make better decisions, and effectively solve problems.
Expand your perspective and unlock your thinking to flexibly respond to changes, adapt to new situations, and approach emerging challenges more constructively.
NEXT LEVEL LEADERSHIP is an intensive, individual leadership development program that combines elements of consulting, mentoring, coaching, and self-work.
It's a 10-week program where, in an atmosphere of trust and respect, you will receive the necessary tools and support to consciously influence others and develop your natural authority.
This is a transformative program that results in real changes in daily business practice, as well as a visible and lasting shift in perspective and awareness.
TO DO > TO BE > TO BECOME
Leadership is one of life's most beautiful experiences.
Most leaders begin their journey by striving for excellence in execution ('Doing').
Subsequently, leaders shift their focus to shaping their identity and developing their leadership skills ('Being Someone').
The ultimate goal is to achieve the highest level of leadership through continuous improvement and realizing one's full potential as the 'Best Version of Themselves' in a leadership role.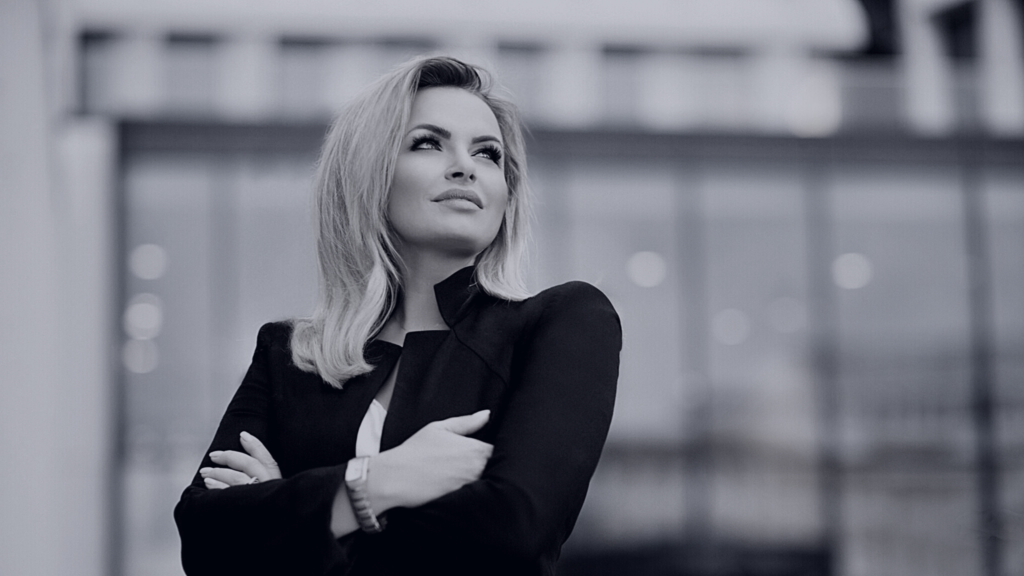 Each hour in the program gave me more insights and confidence. I recommend this interesting adventure to everyone.
Reliable knowledge supported by many years of experience. Leadership on your own terms, work on strengths in a way that I have never seen before!
Maria is a valuable advisor who shares knowledge supported by experience with warmth and a sense of humor!
Totally new development experience - great knowledge, openness, and a real understanding of different complex challenges.
She is not locked into a specific formula and advises each client on a truly individual basis.
She helped me to look beyond my industry formulas, spot hidden opportunities, identify and prepare for unforeseen challenges, and position my business to the next level of growth.
This advanced leadership development program is designed for experienced managers who want to refine their skills in self-management.
It is also intended for managers holding higher executive positions, who need to operate beyond their current functional knowledge and focus on shaping the organization's strategy and effectively leading people.
At the core of truly effective leadership is how a leader navigates the complexity and diversity of phenomena in the environment where their business operates.
The Next Level Leadership Program aids in transforming leadership and managerial practices to remain effective in a world of paradoxes and consciously influence, with care for the impact we leave on people and the planet.
This multifaceted program is based on scientifically supported models and theories, adhering to academic methodological criteria. It is free from speculation, trendy buzzwords, and pretentiousness.
Know Yourself
Open the door to a better understanding of yourself and the people around you. Discover the secrets of your own behavior, understand why you make specific decisions, and identify your needs. Let's begin this transformative journey of personal development by uncovering your psychological profile.
Your strengths and weaknesses
The result of this session is a better understanding of your strengths and weaknesses and how they can impact the challenges and interpersonal relationships that arise in your life.
Managing Yourself Under Stress
During this session, you will gain the tools and knowledge necessary for effectively managing yourself in stressful situations. You will understand how to avoid thinking traps and identify triggers. By uncovering your core relational conflict theme, you will make better decisions and maintain an open mind while staying calm in difficult situations.
Managing Relationships
During this session, you will acquire the tools and knowledge necessary for effective relationship management. You will understand people's dynamics, learn to identify interpersonal manipulations, and avoid getting caught in a dramatic triangle. By recognizing these games and patterns, you will be better equipped to manage interpersonal relationships.
Leadership Style
You will analyze your leadership style and receive 360-degree feedback. You will enhance your effectiveness by adapting your leadership style to the situation, intended goals, and context.
Get to Know Your Organization
Discover Your Organization: Understand its history, culture, language, and main narratives. Adjust your expectations and align your decisions and actions with the company's context to achieve planned results.
Business leaders from various industries have participated in this program to develop a profound understanding of themselves in a way they have never experienced before.
Thanks to the program's unique formula, they have expanded their perspective and forever transformed their approach to leadership.
With a personalized approach, the program helps achieve higher levels of awareness in their leadership roles and provides individual support in achieving development goals.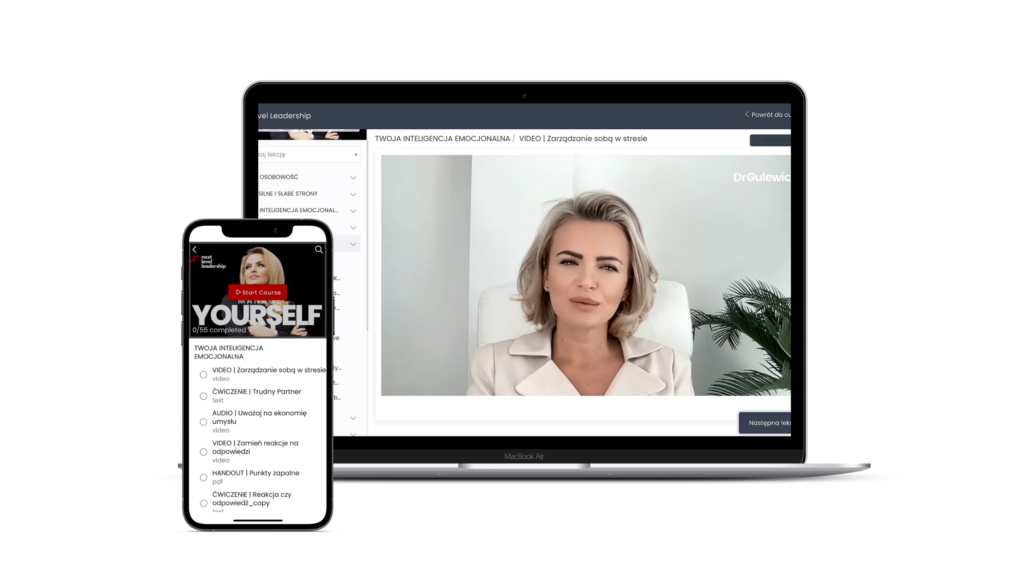 We deliver a high-quality leadership development experience in programs focused on tangible results.
Benefits for Your Company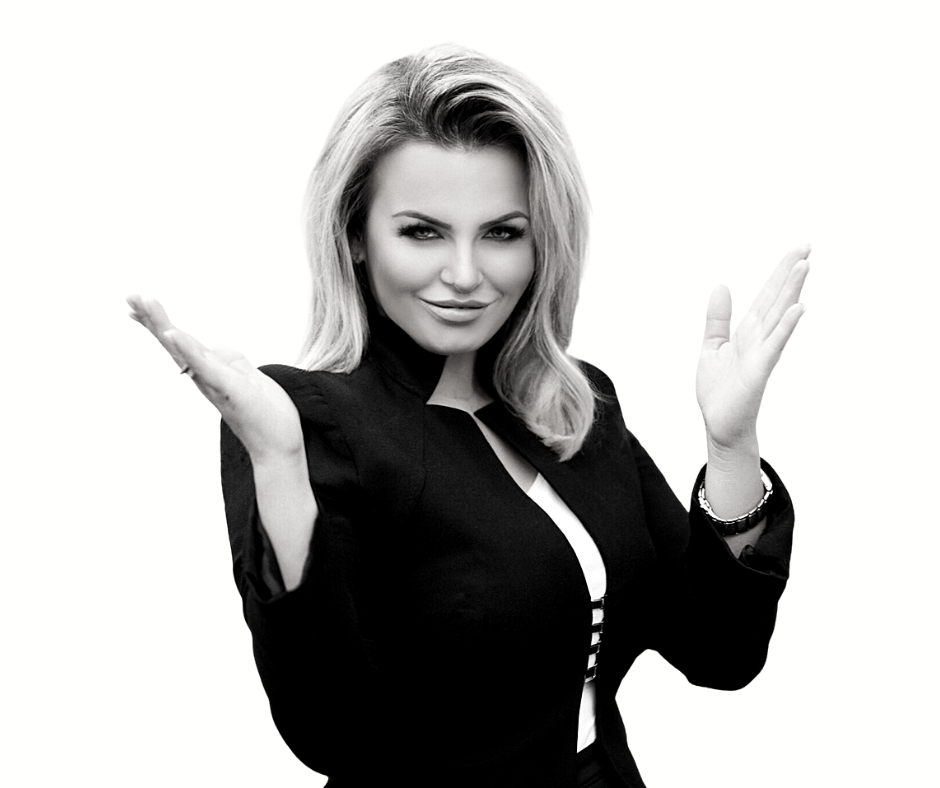 For over 20 years, Dr. Gulewicz has delved into the intricacies of leadership. She has done so as a member of the Top Management in a FORTUNE100 company, as a researcher with an MBA, a doctorate in management, and two faculties in social psychology for business. She is also a highly esteemed academic lecturer.
Her specialization lies in supporting business leaders who have the courage to stand in their authenticity and integrity with their held values, in order to effect the changes they are called to make – improving the quality of life for people in their communities and increasing the company's profits.
Not ready to apply yet? You can join our mailing list to receive information about our events. Become DrGulewicz Insider.
apply to next level leadership program
To inquire about working with Dr. Maria Magdalena Gulewicz personally, please complete this brief form.
Every year, we offer one fully funded scholarship and one 50% scholarship for participation in the Next Level Leadership program.
The scholarships are awarded to women to promote diversity and increase their representation in leadership.